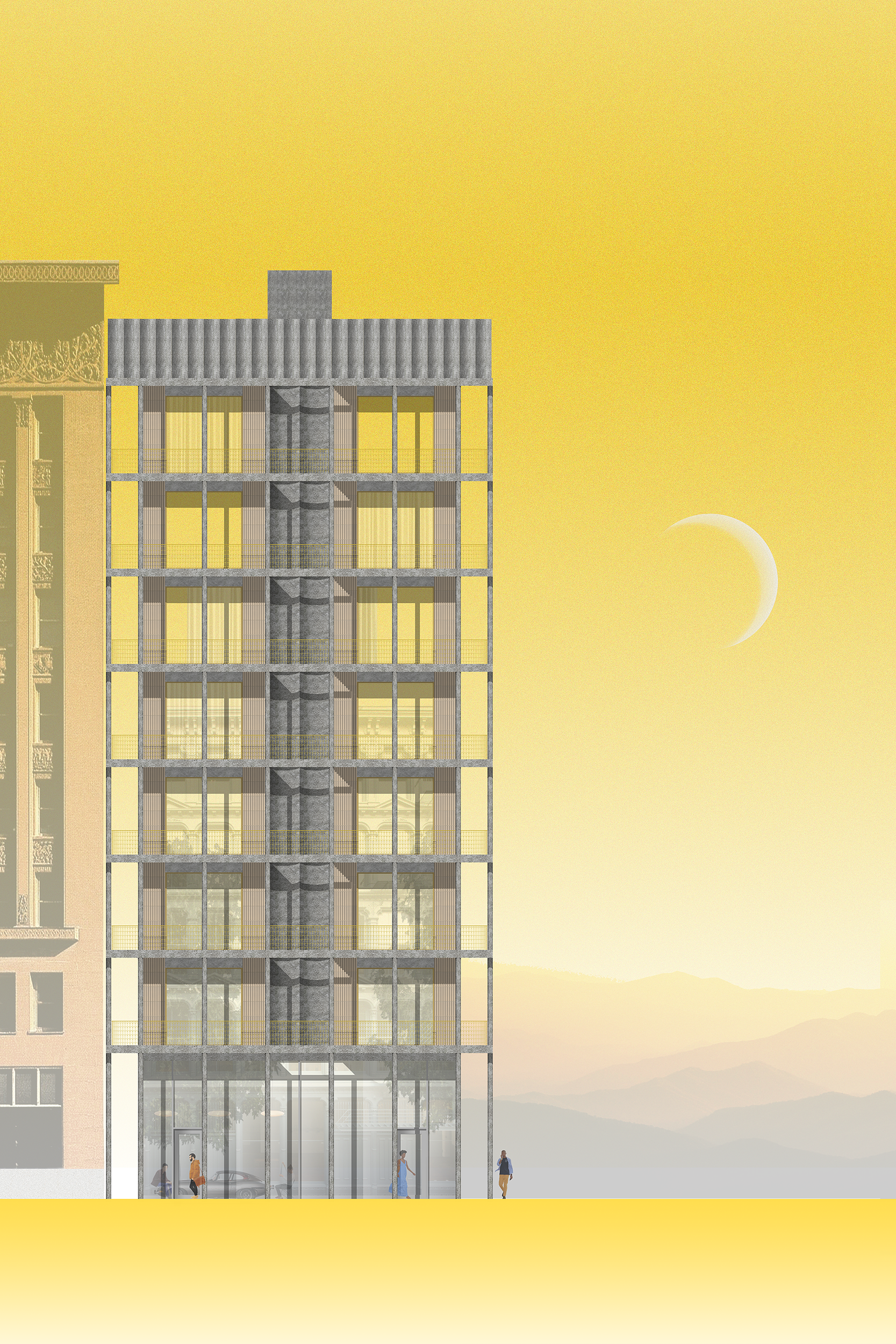 Double Barrel Shotgun
2019



Mid-rise residential concept for growing west coast american cities that have largely neglected historical typologies such as the shotgun apartment. Based on a 2:1:2 module, the plan features two rows of five 16'x16' rooms en filade flanking a 8' core of servant spaces. Each level is comprised of two or four residential units.

Two-bedroom units - five rooms

One-bedroom units - three rooms
Studio units - two rooms

7 Levels | 14 units - 28 units

An elevator and single fire-rated staircase share a landing in the center of the building, eliminating the need for shared corridors. This space has been reclaimed for the tenants through a peristyle wrapping the entire footprint where - even on zero-lot-line zoning - tenants retain natural ventilation throughout their unit and a buffer space for seating, plants, laundry, etc. The peristyle acts as a continuous 4' wide balcony leading to 8' deep private verandas at the ends of each unit, adjacent to the bedrooms. Ground floor retail space has been provided for two tenants along with a resident lobby, conference room, and office for the building manager.

The expressed column and slab language recalls 20th century modernism, while the peristyle, stacked column rhythm, and sculptural entablature recall more classical morphologies. Fluted ceramic cladding and inflected concrete headers over the fenestrations provide a variegated canvas for cast shadows and echo the scalloped guardrail entablature above. Inside, shallow 4' wide barrel vaults add rhythm and a smaller scale to the residential units.